Stylish and sporty with a distinctive new exterior design, the All-New Kuga is equally at home exploring rolling landscapes or seeking adventure from your city commute.
The dynamic, versatile interior allows you to adapt to every journey accompanied by a host of sophisticated assistance technologies to complement your active lifestyle.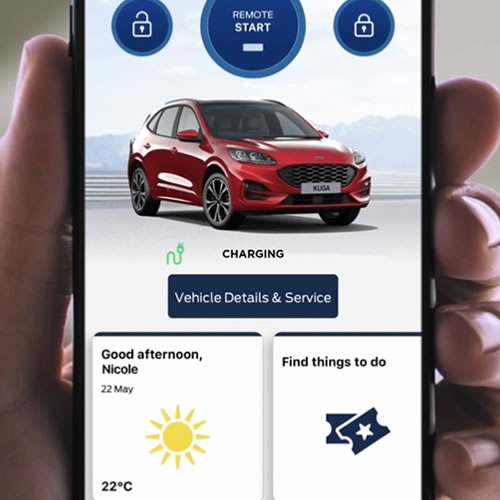 The FordPass app seamlessly connects with FordPass Connect in your Kuga to unlock a host of connectivity features. Get remote access to your SUV wherever you are, allowing you to track the location of your Kuga and even lock it for added peace of mind. Real time traffic updates delivered straight to your vehicle's navigation system help you avoid delays. Use the FordPass app on your phone to manage your charging. You can view the hybrid battery's charge status and set preferred charging times to take advantage of lower, night time energy rates.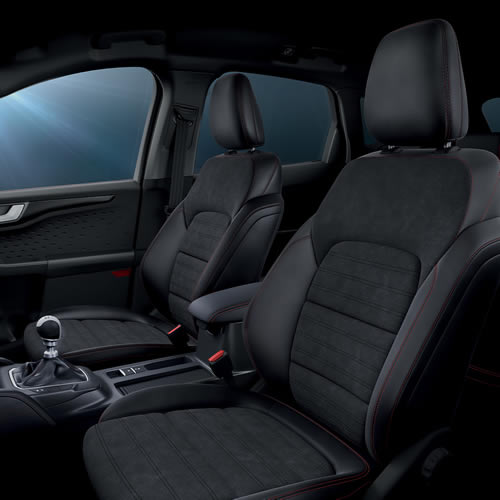 The All-New Kuga Plug-In Hybrid is engineered to combine elegant styling with tough SUV capability: New Ford Kuga's Intelligent Adaptive Cruise Control, All Wheel Drive and Selectable Drive Modes systems mean you can adapt your driving experience to any road conditions. The dynamic interior design that gives you the ultimate freedom to adapt to every journey. The flexible rear seating slides forward or backward to suit your needs, increasing the rear storage capacity by 67-Litres when forward – so you'll have no trouble packing anything you need.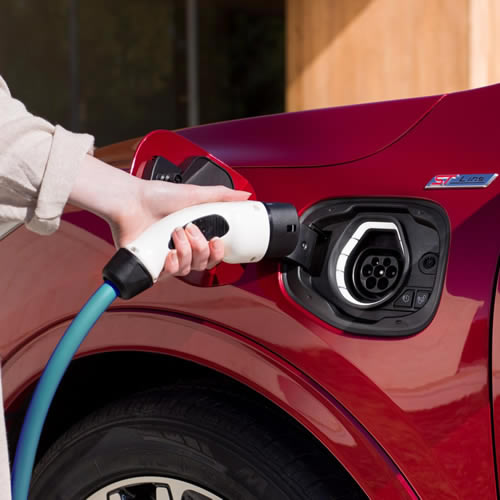 The All New Kuga Plug-in Hybrid comes with one standard cable for regular home charging. You can also order an optional cable for public charging stations. To make charging at home as fast as possible, you can install a Ford Wallbox charging point at home as an optional accessory. Capable of charging your Kuga from 0–100% in under 3.5 hours, the Ford Wallbox offers much faster charging times than a conventional plug socket. When you're driving, a combination of regenerative braking and power drawn from the engine helps replenish the battery.
Enjoy the range and freedom of a combustion engine alongside the efficiency of an
electric powertrain. Both work seamlessly together to give you the best output whatever
your journey.
Beautifully designed and impressively efficient. Join the electric revolution with the All-New
Ford Kuga Hybrid.
Introducing the All-New Kuga PHEV
J.T. Lord & Son (Sleaford) Limited - Registered Office: The Garage , Boston Road, Sleaford, Lincolnshire NG34 7HH - Registered in England No. 1378868 - VAT No. 309369050 -
Privacy Policy
-
Ford Fair Collection Notice